Garden / Outdoor life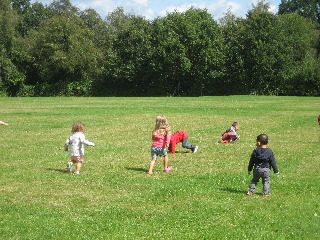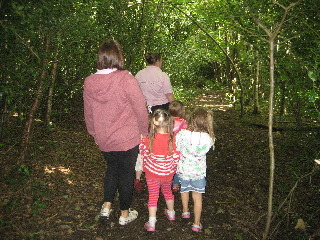 Treetops Day Nursery has a large outside space and is surrounded by fields and woodland, providing an array of excellent facilities for children to discover and learn about nature and the natural world, develop their sensory skills, and encourage imagination and play.
Our garden area contains flower beds with various herbs and plants, a digging area and a mud kitchen to encourage role play, talk and the use of the social skills. We also have balancing beams, stilts and various other equipment to encourage physical development. We have regular outings to our local playground where child can use the slides and climbing frames.
We also go on wellie walks through the woodland, looking for fairies, sparking the children's imagination.