2 - 3
The children, now in a bigger and more challenging world, still have the security provided by their Key Person in the open, light and cheerful hall where they undertake child and adult led activities and eat their meals. Rest time takes place in our cool, quiet and fully monitored sleep room.
The hall is well equipped with a good range of exciting and stimulating toys and games as well as activities for the most creative of minds and to develop manipulative skills.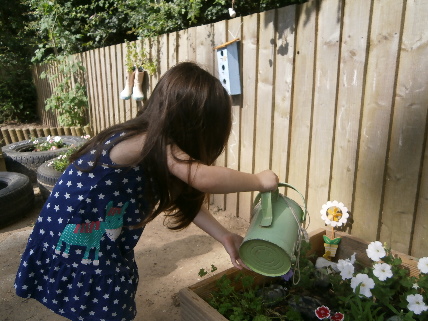 Chestnuts (2-3 years) have access to the changing room and, when the time is right, and with very close co-operation with parents, we start toilet training and provide support and advice for parents.
Supported by their Key Worker, whose observations help to plan suitable activities, the children continue to develop in all areas at their own pace.